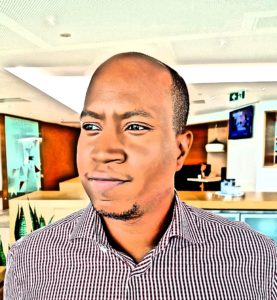 Thank you for visiting Machines In Suits
If you've landed on this page I'm guessing you're interested in finding out more about the person behind the site? First and foremost, I'm an HR practitioner. A veteran HR technologist, who has had the good fortune of leading the transformation of HR, through people, process and technology-based improvements, at some of the world's largest and best known companies, such as Shell, BP, British Telecom and Deloitte.
As an IT Business Partner to HR at AstraZeneca, I'm an active advocate and participant in the rise of Artificial intelligence (in its many forms) in the workplace. I'm excited and hopeful about the advances in productivity and engagement these technologies will bring for many workers and organisations. But equally fearful and concerned about what it will mean for some.
Machines In Suits (MIS) is dedicated to curating and sharing news, articles and case studies about how cognitive technologies are impacting HR, work and society today. I hope you will join me in watching the drama of the Fourth Industrial Revolution unfold.
Born and raised in England, I now live in Cambridge, UK with my wife and 2 boys, where I enjoy watching or playing tennis (badly) when I'm not maintaining the house and garden or playing with the kids.
If you'd like to get in-touch with me, please feel free to drop me an email at machinesinsuits@gmail.com
Vernon Griffith
MIS Editor
Disclaimer: The views and opinions offered by me on this site are in my capacity as MIS Editor and in no way reflect the views of AstraZeneca, or my role at AstraZeneca, and may not be quoted as such without written permission.